Dr. Raju Patil received his medical degree from Bangalore Medical College in Bangalore, India in 2002. After a brief work as research Fellow at National Institute of Mental Health and Neurosciences, Bangalore, India, he continued on to receive a Masters degree in Public Health from the University of Illinois in Springfield, IL in 2006. He completed his internal medicine residency program in Urbana, IL in 2008. He later pursued a fellowship in nephrology, including an ultrasound fellowship at Emory University, Atlanta, GA, which he completed in the summer of 2018. He was the Chief Fellow from 2017-2018 during his fellowship at Emory University.
He is board certified in Internal Medicine. His areas of interest in Nephrology include hypertension management, Ultrasound Imaging, chronic kidney disease management, caring for patients on dialysis and managing patients in the acute care setting.
Dr. Patil has a passion for advocacy and has been actively involved in the advocacy for High Skilled Employee Immigration since 2011 and also in regards to medical profession with multiple meetings with Elected representatives for the cause both locally and at Washington, DC.
In his free time, he likes to spend time with his family, play badminton, cook and travel. Other interests include photography, movies, history, politics and law making.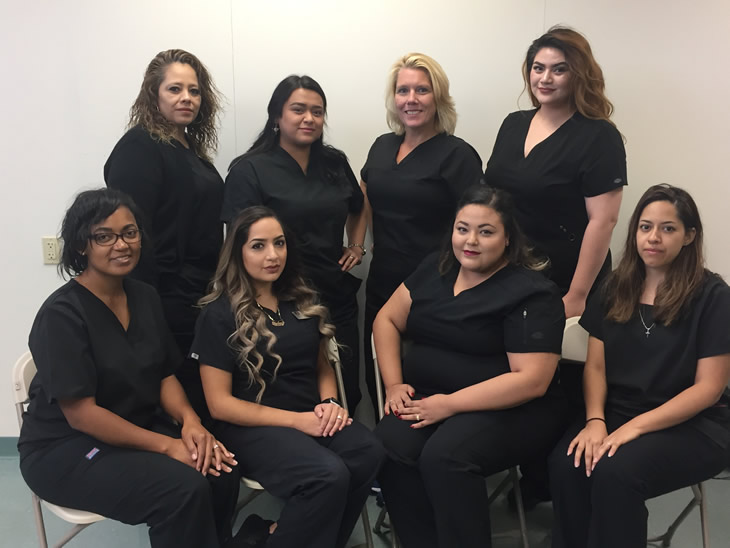 Meet our Medical Assistants
Sitting from Left to Right: Shaunte, Medical Assistant; Stephany, Medical Assistant; Estephany, Medical Assistant; Perla, Patient Registration
Standing from Left to Right: Connie, Vascular Coordinator; Lucy, Receptionist; Dana, RN – Educator; Lexi, Medical Assistant