Dr. Patrick Nef is a well-trained and highly experienced Nephrologist, who has been practicing in the Dallas-Fort Worth area since July, 2008. He completed his medical training with honors and top of his class, at the Royal College of Surgeons in Ireland. He went on to complete one year of internship in Dublin, Ireland, before relocating to the United States for his post-graduate training. He completed his Internal Medicine Residency at the world renowned Cleveland Clinic. Dr. Nef then relocated to New York City for his Nephrology Fellowship training, which he completed at Mount Sinai School of Medicine in New York. His training included an additional year in Transplant Nephrology. He has also received a Masters in Science-Clinical Research from Mount Sinai School of Medicine and New York University.
Dr. Nef is board certified in both Internal Medicine and Nephrology and is an AST Certified Transplant Nephrologist. His special interest lies in kidney transplantation and he is a member of the American Society of Transplantation. He works and collaborates with several of the Transplant programs in the Dallas-Fort Worth area. He has practicing privileges at several hospitals in the Fort Worth area including Texas Health Resources Hospitals such as Harris Fort Worth, Harris Southwest and Harris Alliance; HCA Hospitals such as Medical City Fort Worth and Alliance; and Baylor Scott and White All Saints Medical Center.
Over the past several years, Dr. Nef has served as Medical Director for US Renal Care North Richland Hills and White Settlement dialysis units. As Medical Director, he focused on improving the quality of care and patient outcomes while on dialysis. His ultimate goal is to improve patients' life expectancy and quality of life, by getting them transplanted at one of the near by kidney transplant centers. Dr. Nef has the ability to follow and counsel his patients all through the many types and stages of kidney disease progression. This includes acute and chronic kidney disease management, electrolyte issues and management, preparation and treatment during dialysis, medical clearance for kidney transplantation, and perioperative and post-operative management following kidney transplantation.
Dr. Nef's other interests include treatment and management of chronic kidney disease, hypertension, electrolytes problems, and kidney stones.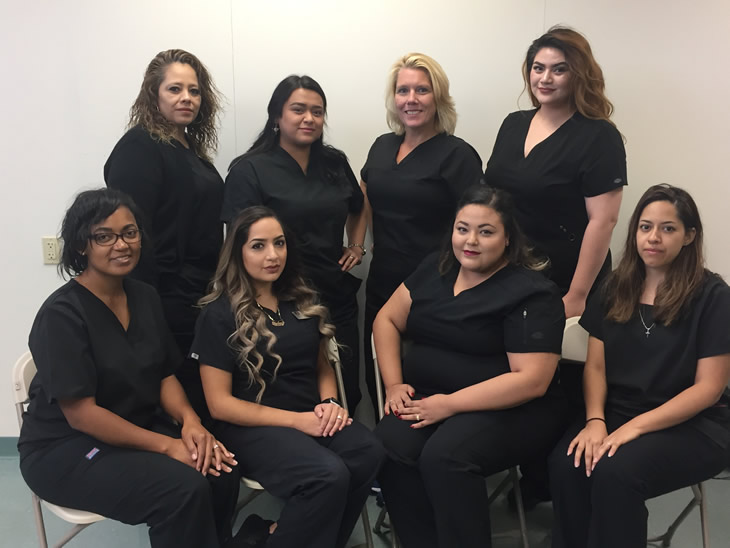 Meet our Medical Assistants
Sitting from Left to Right: Shaunte, Medical Assistant; Stephany, Medical Assistant; Estephany, Medical Assistant; Perla, Patient Registration
Standing from Left to Right: Connie, Vascular Coordinator; Lucy, Receptionist; Dana, RN – Educator; Lexi, Medical Assistant